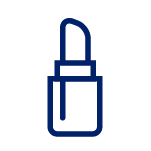 CONTACT THE INDUSTRY EXPERT
AsstrA Fashion and Beauty Logistics
WHAT WE CARRY
Clothes;
Footwear;
Cosmetic;
Leather goods;
Sports equipment;
Fabrics and accessories;
Looms, accessories, and spare parts.
WHAT WE DO
We provide a full range of services including the consolidation of cargo from several suppliers, shipping, customs clearance, insurance, and distribution with the involvement of movers at shopping centers.
We create innovative solutions for expedited delivery so that seasonal collections reach customers on time.
WHAT WE ARE WORKING ON
Continuously improving the quality of the services we provide.
WHAT WE DON'T DO
Transportation of personal effects.
Publications