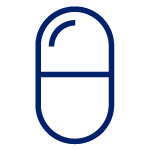 CONTACT THE INDUSTRY EXPERT
AsstrA Pharma Logistics
WHAT WE CARRY
Medicines and medical supplies for humans and animals;
BADs and components;
Medical equipment; Blood plasma;
Human organs for surgery or transplants;
Consumable products;
Personal protective equipment.
WHAT WE DO
Turnkey cargo transportation with cold chain maintenance;
Provision of thermal sensors with instant data release;
Passing/conducting external and internal audits with subsequent authorization of supplier status in the pharmaceutical industry.
WHAT WE ARE WORKING ON
Online tracking of background temperature during transportation with data available in the client's individual online account.
WHAT WE DON'T DO
Transportation of patients.
Publications