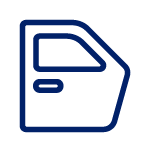 CONTACT THE INDUSTRY EXPERT
AsstrA Transport Manufacturing Logistics
WHAT WE CARRY
Railway, sea and air vehicles and parts ;
Road and construction equipment, engines, generators;
Agricultural vehicles;
Machines and mechanisms for harvesting and threshing crops;
Ship's derrick cranes, lifting cranes, autoloaders;
Machines and devices for lifting, moving, elevators, escalators;
Machines and mechanisms for earth work.
WHAT WE DO
Excise customs. We provide a ready-made solution for the customs clearance of self-propelled vehicles;
OOG extra services, including route assessment surveys, surveys, loading/reloading monitoring for oversized cargo (such as wagons, locomotives, ship parts, and construction equipment) with photo reports;
Customs clearance of offshore vessels and drilling platforms;
AOG service.
WHAT WE ARE WORKING ON
Railway transport of trains, locomotives, and railcars using their own engines.
WHAT WE DON'T DO
Make excuses. We do our best to ensure customer satisfaction in the industry.
Publications