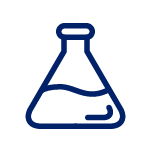 CONTACT THE INDUSTRY EXPERT
Chemical products
WHAT WE CARRY
Products of organic and inorganic chemical processes, including dangerous ones;
Paints and inks;
Dyes and pigments;
Plant protection products such as herbicides, pesticides, etc.;
Household chemicals, repellents, fresheners, disinfectants;
Polymers, plastic, synthetic rubber, artificial fibers;
Auxiliary equipment for the chemical industry.
WHAT WE DO
We transport both non-dangerous and ADR cargo by any means of transport;
We advise clients at every stage of transportation;
Optimization of existing delivery schemes.
WHAT WE ARE WORKING ON
Continuous improvement of the quality of services we provide.
WHAT WE DON'T DO
We do not transport dangerous goods rated class-1 (explosives) or class-7 (radioactive).
Publications