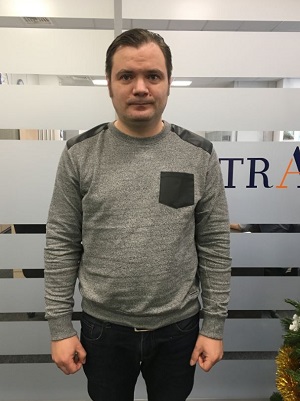 Zakhar Korkin
In September 2021, the AsstrA-Associated Traffic AG General Cargo Department of the AsstrA Group received a request from a loyal customer to ship stainless steel coils by sea from China to Russia.
The AsstrA team arranged the multimodal transport. A total of 76 steel coils weighing 1,670 tonnes were loaded onto the Bohwa Pioneer cargo ship. Each coil was between 1.5 and 2m in length, with a diameter of 1.5 m and a weight approximately 22 tonnes. The vessel left the Port of Xiamen, China, with the cargo and arrived in the port of Kaliningrad, Russia. For delivery to the final destination, the Russian village of Ozerki, the cargo was reloaded from the vessel onto trucks.
"The delivery was carried out in accordance with Incoterms Free on Board (FOB). The client did not specify any special conditions for transporting the cargo, but when transporting steel coils it is important to handle them with care so as to minimize the risk of damage during loading and unloading. The delivery was complicated by the fact that the ports of loading and unloading are relatively unpopular routing points. Special arrangements had to be made for the vessel to call at the ports, which could have increased freight costs and the delivery time. The AsstrA team nevertheless was able to work out the shipping details to meet the budget and deadline," says Zakhar Korkin, Forwarder in the Bulk Division at AsstrA.
Due to congestion at Chinese ports, the ship waited idle for three days until a berth was free for loading. Because AsstrA's specialists chartered a vessel on a direct route, however, there was no transshipment necessary along the way and delivery time was not increased.
"The team pre-arranged transshipment equipment, storage space, and vehicles in Kaliningrad prior to loading in Xiamen. The cargo was insured, and its security was ensured thanks to continuous monitoring throughout the entire journey," adds Zakhar Korkin.
Author: Irina Kostenko.